Empowering Thousands of Successful Students!
Best Coaching Centre For Govt. Jobs
Why Us?
We belive your dreams and our efforts can create magic. We believe in being the best we can be. Here are some reasons why you should choose us.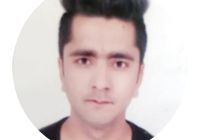 Vipul Manchanda
IBPS Clerk Punjab National Bank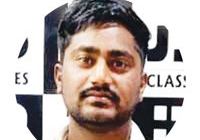 Vikram Singh
ESIC UDC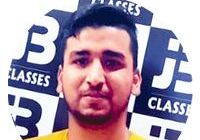 Vipin Munjal
Clerk Co-operative Bank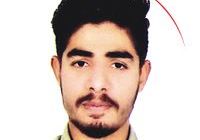 Vishavjeet Singh
IBPS Clerk OBC Bank
Vikas Pal
Clerk Co-operative Bank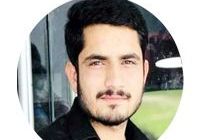 Vikas Maan
IBPS Clerk Punjab and Sind Bank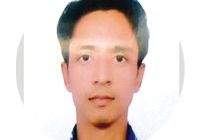 Vikas Kumar Sharma
IBPS Clerk Bank of India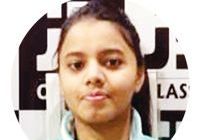 Vandita Gupta
RRB Clerk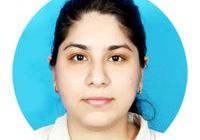 Vaishali Middha
IBPS Clerk PNB Bank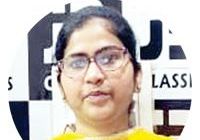 Tulsi Rani
RPSC LDC-II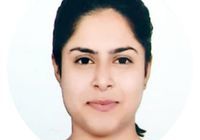 Trisha Verma
IBPS Clerk Central Bank of India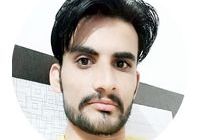 Surendra kumar
IBPS Clerk Punjab and Sindh Bank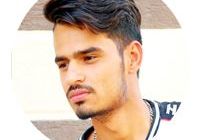 Suryadev
IBPS Clerk Punjab and Sindh Bank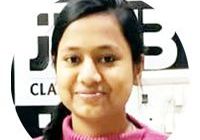 Tanisha Jain
ESIC LDC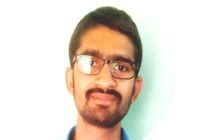 Sunil
IBPS Clerk Punjab National Bank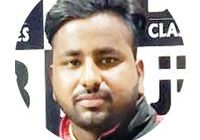 Sunil Kumar
RRB Assistant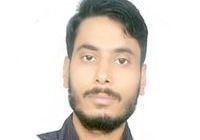 Sunil Kumar
IBPS Clerk OBC Bank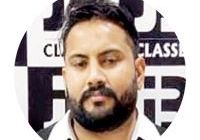 Sumeet Takhar
RRB Officer
Happy Student
Testimonials
.

Everyone knows how hard it is for an Arts graduate to crack competitive exams. But the faculty at JB motivated me and their belief in me made me strive for excellence. It is only because of JB that I have cleared 2 clerical exams, 2 PO exams and SSC CGL exam. Looking back, I think joining JB was the best decision I ever made.

When I went to JB Classes for counselling, I really like how the study material was organised and the friendliness of the teachers in the demo. When I joined, every student was cared for and I was given personal attention. My biggest phobia of time management vanished because of regular online mock tests. I bow down to their consistent efforts for helping me crack 5 competitive examinations.

JB Classes is one of the leading institutes but what I liked most was their commitment to my success. We had highly qualified teachers and lots and lots of test for practice (both online and offline). All my doubts were cleared regularly. Special thanks to Jayant sir and Rohit sir for keeping me inspired. #ssccgl2016 #exciseinspector

The chair I am sitting on now, all the credit for it goes to JB Classes. This institute provided me good notes, mock tests and everything else I needed to clear IBPS PO. My teachers were very supportive and hardworking. The mock interviews were really really helpful. I am very grateful and thankful that I was a student of this institute.

When I came to JB Classes, I was not sure if I can crack any exam. But from the very first day I felt that I made the right choice. With the faculty's encouragement, I practiced as much as I could and the improvement was visible in every mock test.The Online test series was really very helpful in my daily study plan. I advise all the student who wants to make a career in banking sector to join the JB classes.

मैं विक्रम, सिरसा का रहने वाला हूँ और मैं केवल अपने दोस्त के कहने पर JB Classes, श्री गंगानगर तयारी करने गया| वहां जाकर मुझे अनुभव हुआ मैंने एक सही निर्णय लिया है| वहां पढ़ाने का तरीका बेहद सरल एवं श्रेष्ठ था जोकि मुझे मेरी मंजिल तक पहुँचाने में मददगार रहा| मुझे हर पड़ाव पर सहायता मिली| मैं अपनी सफलता का पूरा श्रेय JB Classes को देता हूँ|
मेरी English बहुत weak थी परन्तु news paper reading, weekly tests और doubt clearing sessions की वजह से मैं exam निकल पाया| यहाँ सभी subjects बहुत ही experienced तथा expert faculty द्वारा पढाये गए परन्तु सबसे महत्वपूर्ण यह था की एक well planned strategy एवं pattern को फॉलो किया गया| मैं आज जो कुछ हूँ,JB Classes की वजह से हूँ|

क्याआप हिन्दी माध्यम से हो, मैं भी हूँ। अंग्रेजी पढ़नी नहीं आती? मुझे भी नही आती थी। रीजनिंग की पजल नहीं बनती? मेरे से भी नहीं बनती थी। स्पीड कम है ? मेरी भी नहीं थी। और आज मैं तीन नौकरियां छोड़ के चौथी कर रहा हूँ।अब पूछिए मैंने किया कैसे। मैंने किया बस इतना कि खुद कोसिर्फ छः महीने JB Classes के हवाले कर दिया।बाकि काम जयंत बोथरा सरऔर सारी टीम JB ने किया। दुनिया का एक ही ऐसा इंस्टिट्यूट है जहाँ आपका ध्यान रखा जाता है अपने बच्चों की तरह और पढ़ाया जाता है सैनिक स्कूल की तरह। पर जब आप बाहर निकलोगे तो आपके पास वो होगा जिसकी आपको आज सब से ज्यादा जरूरत है। एक अच्छी जॉब ओर हो सकता है चार पाँच भी हो। शुभकामनाएं

When i came to JB Classes,my basics of mathematics were not so good. But here we revised and re-revised topics. I just kept practicing as Jayant Sir says "जितना मैं बोलता हूँ उतना करलो, selection पक्का" and the improvement was visible every mock test. Jayant Sir changed the way I looked at mathematics, all my concepts and confidence in the subject came from him. Preparation for an exam like Bank Officer is very demanding but with JB everything is easy.

I would like to express my heartfelt gratitude to JB Classes for the guidance and support because of which I am at a good position today. It is a result-oriented institute and the best place for students who really want to achieve something in their life. The institute gives their 100% to make your dream come true. The team works really hard and provides what is important and necessary. I will always be grateful. Thank you!